Examining the documents of the religious scholars process was observed.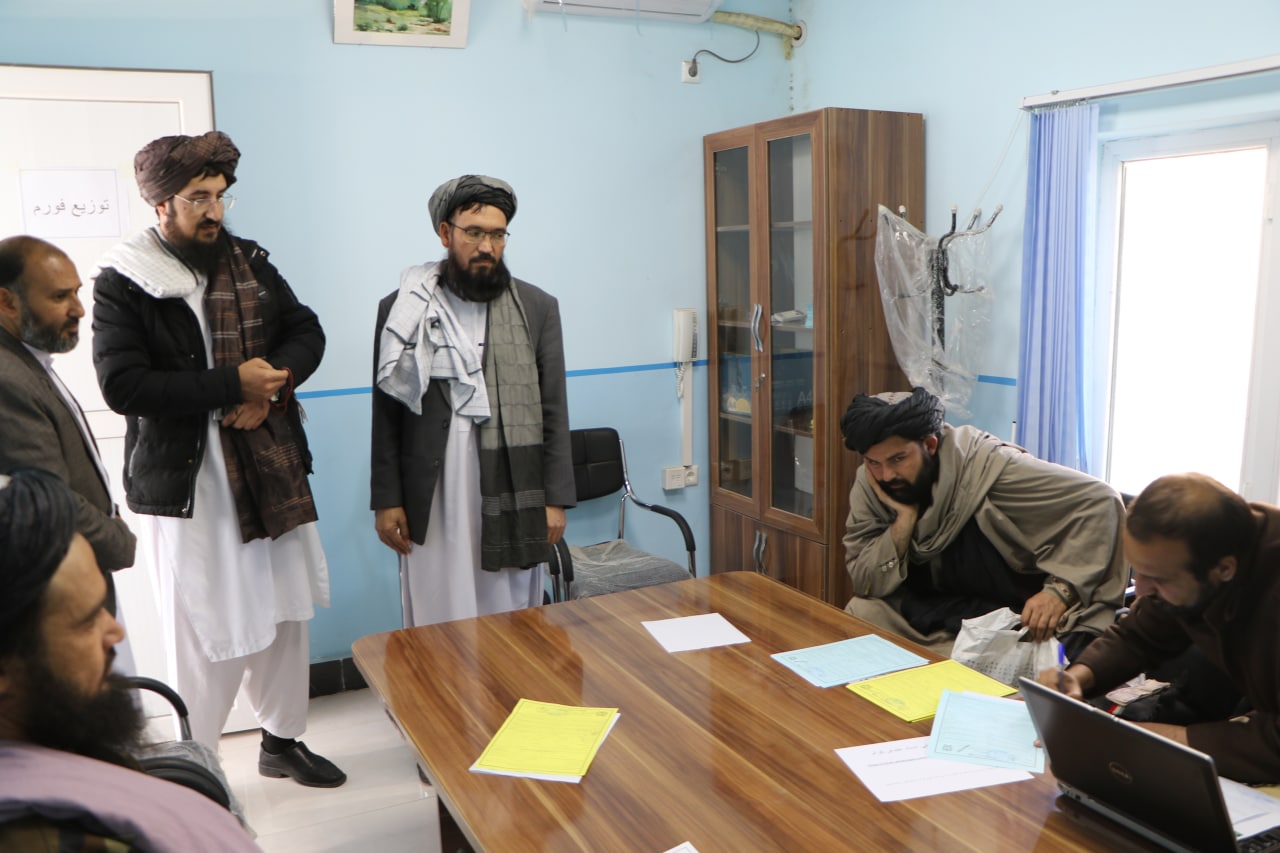 Prof, Abdul Aziz Nomani Chancellor of Herat University, Mulavi Menatullah Akhondzadeh, special representative of the Ministry of Higher Education, and Herat University deputy of Finance and Administrative and Prof, Ghulamt Hazrat Hassas deputy of students' affairs monitored checking and registering the documents of religious scholars.
Herat University delegation while controlling the process presented the necessary guidelines, they emphasized that the authorities should inspect the documents of the scholars carefully.
During this process, the documents of many scholars who have graduated from the religious schools will be examined and after successfully passing the exam, they will be awarded a bachelor's degree.