Shaikh-Al- Hadith Neda Mohammad Nadim, the new superintendent of Ministry of Higher Education met and discussed with the universities' chancellors through a video conference.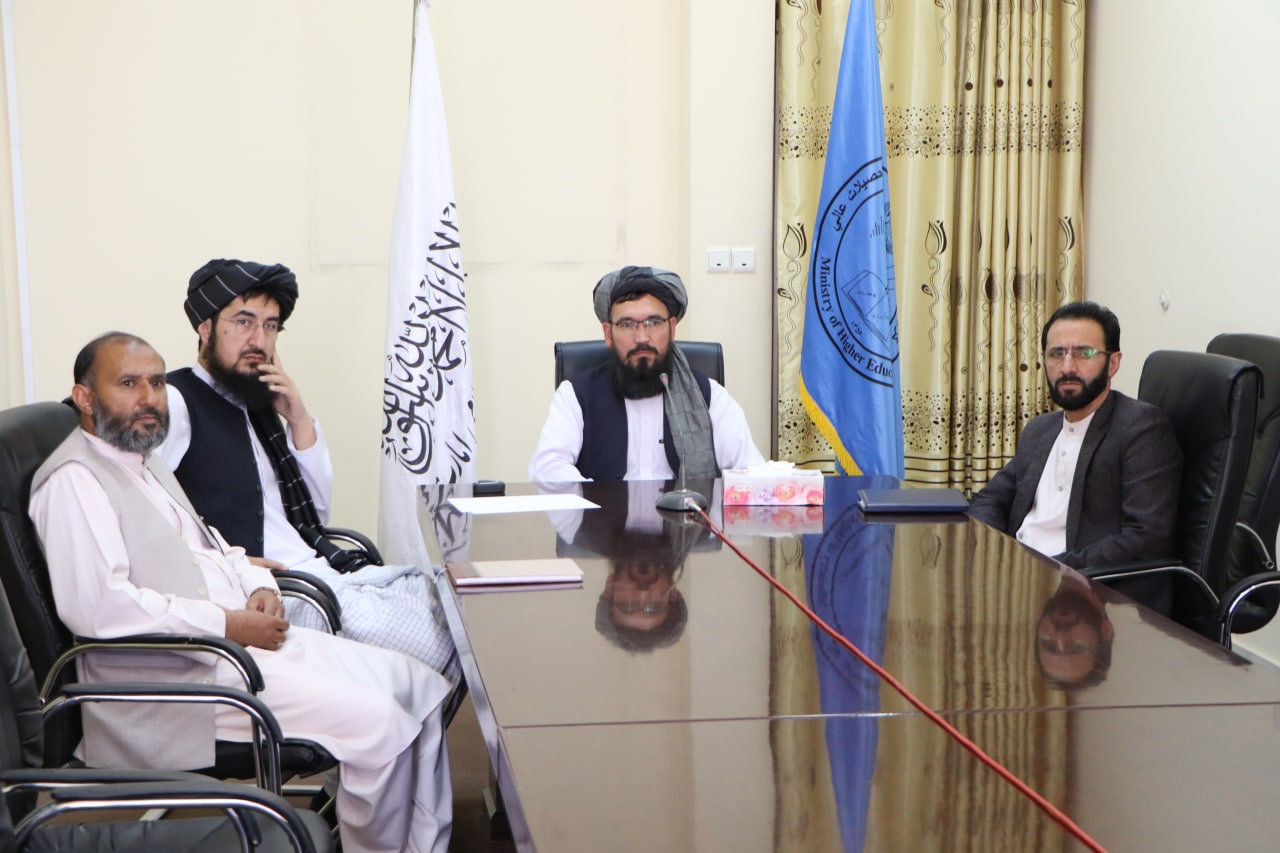 In this video conference, Prof, Abdul Aziz Nomani Chancellor of Herat University, Mulavi Menatullah Akhondzadeh, special representative of the Ministry of Higher Education, and Herat University deputy of Finance and Administrative, Prof, Ghulam Hazrat Hasas Deputy of Students' Affairs and Prof, Rahim Bakhsh Faqiryar head of Lecturers' Affairs and superintendent of Academic deputy were present. Shaikh-Al-Hadith Nada Mohammad Nadim the superintendent of Ministry of Higher Education made the chancellors of universities aware of their responsibilities and said:" because of our sacrifices, Allah granted us a better Islamic government, so for solidarity and durability of this system we should obey the I.E.A, have honest intention, work with sincerity and count our job as a pray" he also guided the officials to train the youth of the country with sincerity.
In the end, chancellors of the central and other provinces' universities shared their opinions and challenges with the new superintendent and they got assured from the Ministry of Higher Education's new administrator.